The student's aspirations, aptitudes, and prior learning, NOT the level of English language proficiency should determine pathway decisions in course placement (e.g., academic, applied, locally developed, university, college, workplace).
Students who are starting to learn English as an additional language (STEP 1 or 2) can be successful in mainstream courses when:
Instruction includes opportunities for hands-on learning
The language of instruction is modified to the student's level
English language is purposefully taught alongside the curriculum
Teachers are comfortable with using multiple modalities (lectures combined with visuals, text, hands-on learning, and small group instruction.)
Consider the STEP assessment which contains information about:
Language level
Prior education (e.g., age-appropriate skills/knowledge, limited prior schooling)
Curriculum is different in other countries.
English classes in other countries may focus on language but not literary analysis.
Math strands may not be covered in all grades.
Background in specific subject areas
Familiarity with activities (art, sewing, auto-mechanics, construction)
Lived-experiences such as migration, war, work
Aspirations and pathways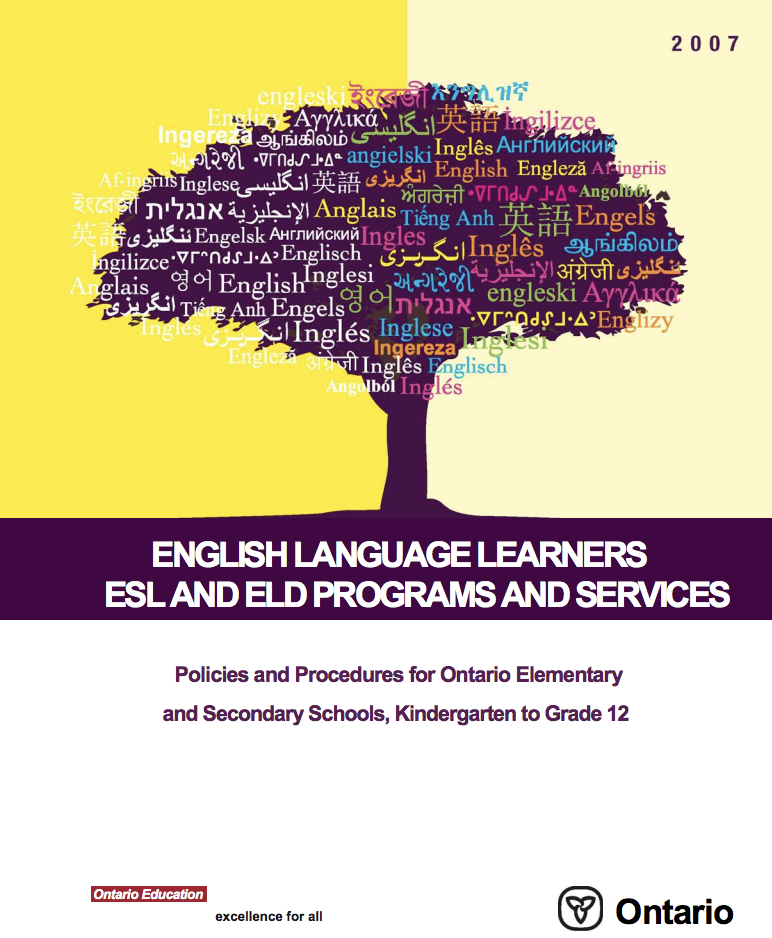 The principal has the discretion to make substitutions for a maximum of 3 compulsory courses at the secondary level to address the specific needs of English language learners.
ESL/ELD Programs and Services: Policies and Procedures for for Ontario Elementary and Secondary Schools, Kindergarten to Grade 12, p. 26
Other considerations:
Place students in age-appropriate courses when possible.
ELLs may need more than 4 years to complete high school requirements.
For older students who are at the early steps, consider courses (welding, automotive, design) that may not be available at an alternative education centre. Students may reach age 21 before graduation and not have these opportunities.
Balance timetables to include some courses with fewer reading and writing expectations.
Consider Learning Strategies courses to support academic success and to provide additional opportunities to develop learning, literacy and math skills.
Cross-grade selections may be necessary (Grade 9 English and Grade 11 Math).
ELLs can benefit from and be successful in some courses without prerequisites (e.g., A photography class may be an appropriate choice, even if the student has not taken Visual Art).
Some ELLs may be able to meet the expectations of two ESL or ELD courses in the timeframe of one credit (110 hours), earning the credit for the higher level. In other cases, some ELLs may need more time to complete a course (ESL/ELD and mainstream) than a traditional semester allows (220 hours) due to gaps in education and/or the complexity of language and concepts in a course. *For more information, see pg 26 of ESL/ELD Curriculum document.
Look for opportunities to help ELLs engage in the life of the school.